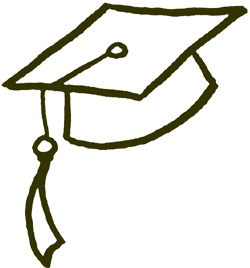 This is a story of two girls, from same small town, intelligent and with lots of dreams. As they grew up, both wanted to be engineers, and so studied hard to make it. And they did become engineers.
At end of engineering, they stood in merit list for university and had landed a good job in their fields. And now it was time to join it. Before joining both decided to go to home town and be with family. And here is when their story changes, takes different path.
Girl A went home was very happy to have completed education and family greeted her happily. Then she told them about her new job and something went wrong. Father and brother both declined to let her go and work. "It's time for your marriage." is what they said. She was taken aback by their stand. She pointed out that till we find a suitable match for me, I can keep working. And they went "We have a suitable match for you, and he will be coming here in evening, be ready, muhaurut is scheduled for day after tomorrow." She was shattered, and so were her dreams. The man who came to take her hand did not know anything but savkari/zamindari. He was a moneylender and she was going to be the payment for the loan that family had to pay off or lose all the property they had.
Girl B, went home and her dad was out distributing sweets to all people known and unknown, his daughter had become engineer, she had fulfilled a dream that he expected of his son, who was not there. She was his son for him, in spirit. On coming back he asked what next, and said here are various loan schemes available from banks and i would like it if you studied further. A small man by financial stature, girl knew he would not be able to pay the loan off, and she had a job now and that's what she told him. "I will be joining the company next week, after working for 2 years, we can decide on future." She left home a happy girl, and continued to live happily, soon got her father to retire from job and made him owner of his own small business in the small town.
On other hand, Girl A was really desperate to have her life and dreams back, and luckily she did. She somehow contacted her friends in city, who successfully helped her to abscond; the company obliged her request and posted her in different city, and hid her name in payroll, from her relatives. Soon a police case was also made by the girl after consulting lawyer with help of her friends and the moneylender was caught, but her parents had to face the local police burnt too. Though she managed to get them out, and out of the small town and got them shifted to her place in new city, while the property was sold off.
In end education did make a difference for two girl's families.